SLICED CHEESE
LACTOSE FREE CHEESE
Packed in slices of 170g, a new product is added to the collection of the Greek Farms company.

LACTOSE FREE CHEESE, suitable for consumption by lactose intolerant people as well as for all those who wish to follow a diet plan that excludes lactose sugar from their daily life.

Prepared from cow's milk, with a rich, creamy and slightly salty taste, suitable for toast, sandwiches, baguettes, tortillas, soufflés, pizzas. It melts evenly when baking.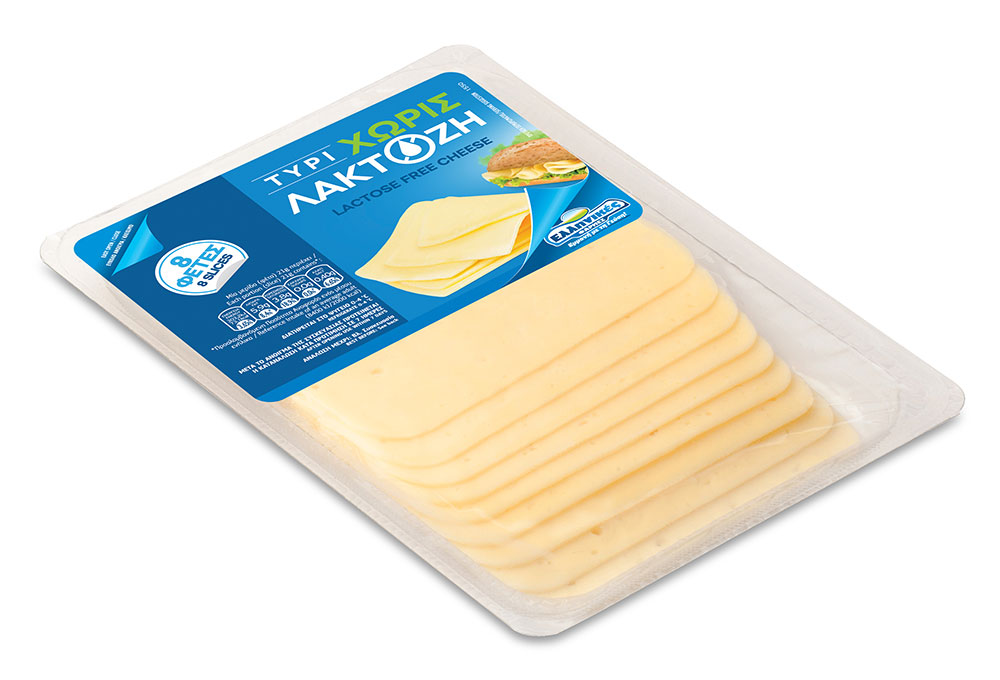 GRATED MIX